Presentation of Alfa Laval Decanter (Aldec series) for sludge dewatering in waste water treatment of tapioca starch plants.
Alfa Laval decanters have been widely used for sludge dewatering in waste water treatment plants with outstanding benefits below:

(1) Reducing labour costs and friendly to environment.

- Fully automatic and continuous operation, with integrated touchscreen, inverter and PLC for both local and remote control (connected to plant center control system - Scada).

- Completely closed system, minimizing odor.

(2) Operating cost saving (electricity, water, chemicals) and reduce transportation costs.

- Specially designed for minimum chemical consumption, comparing to other technologies.

- Self-cleaning, no washing water or compressed air needed during normal operation.

- Easy to control the dryness of sludge outlet on HMI touchscreen.


(3) Suitable to use with different types of sludges, low maintenance costs and long lifetime

- Very compact, high efficiency and with range of capacities to meet customer requirements

- Special design to suit different kind of sludges, such as bio aerobic /anaerobic sludge, chemical / physical sludge, sludge accumulation from Biogas lagoon in the tapioca processing plant

- Easy to use. The main components are made of stainless steel, providing long lifetime and low maintenance costs.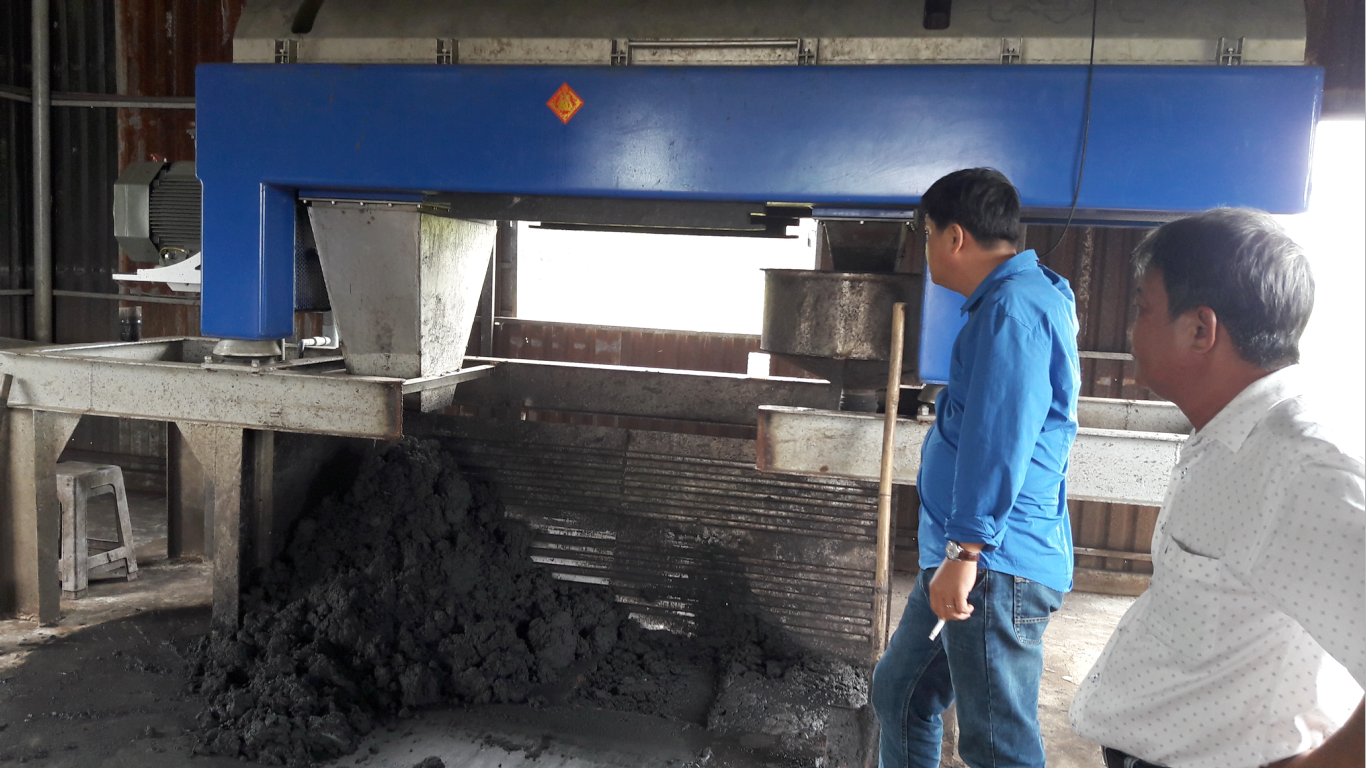 Alfa Laval Aldec decanters have been widely used & highly appreciated by over 100 customers in Vietnam such as such as Sam Nhat Co., Ltd, Xuan Hong Private Enterprise, Samsung Vietnam Company, P & G Company, Unilever Company, Yamaha Company, Hai Duong Sewage Treatment Plant, Vinh Sewage Treatment Plant, Bac Ninh Sewage Treatment Plant, Da Nang Sewage Treatment Plant, Binh Khanh Sewage Treatment Plant HCMC, etc.…

Alfa Laval is looking forward to extend cooperation with customers in Vietnam and to contribute to the sustainable development and success of Vietnam tapioca starch industry in long term.
Contact address:
Alfa Laval Representative Office in Hanoi
Unit 11, 12A Floor, TNR Building
54A Nguyen Chi Thanh Street, Hanoi, Vietnam
Tel: + 84-4-3-7725067 / 68
Mr. Tran Dang Tuan – Sales Manager
MB: 0912 227 178
E-mail:
tuan.tran@alfalaval.com
Website:
www.alfalaval.com
Price Table
Tapioca chips price dated 18/01/2019

FOB Quynhon

$230/MT

Tapioca starch price dated 18/01/2019

FOB Hochiminh

$420-430/MT

DAF Langson
3,150-3,250CNY/MT
FOB Bangkok

$ 445/MT

Raw materials price dated 18/01/2019 (starch of 30%)

| | |
| --- | --- |
| Tayninh (Cambodia & local area) | 2,400-2,550 VND/kg |
| Daklak | 2,200-2,300 VND/kg |
| Gia Lai | 2,200-2,350 VND/kg |
| Kontum | 2,200-2,300 VND/kg |
| Northern (in lots) | 1,600-2,000 VND/kg |